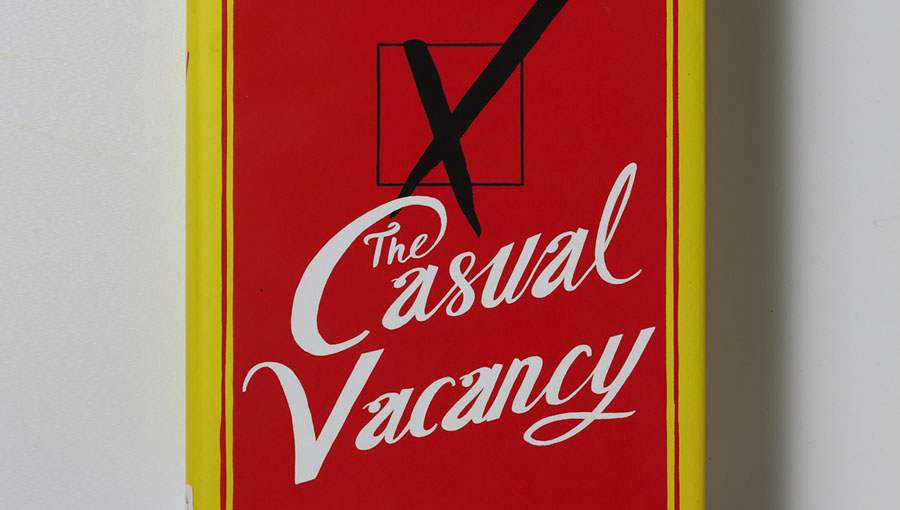 J.K. Rowling's new novel for adults, The Casual Vacancy is published in English.  She comments;
"The Casual Vacancy is set in a small community, which involves writing characters who are adolescents all the way up to people in their sixties. I love nineteenth century novels that centre on a town or village. This is my attempt to do a modern version.  As a writer you have to write what you want to write; or rather what you need to write. I needed to write this book."
When Barry Fairbrother dies in his early forties, the town of Pagford is left in shock. 
Pagford is, seemingly, an English idyll, with a cobbled market square and an ancient abbey, but what lies behind the pretty façade is a town at war. Rich at war with poor, teenagers at war with their parents, wives at war with their husbands, teachers at war with their pupils… Pagford is not what it first seems. 
And the empty seat left by Barry on the parish council soon becomes the catalyst for the biggest war the town has yet seen. Who will triumph in an election fraught with passion, duplicity and unexpected revelations? 
The audio edition of The Casual Vacancy will be read by Tom Hollander, an experienced star of stage and screen.
J.K. Rowling will be talking about her new work at London's Southbank Centre at 7.30pm UK time today, Thursday 27th September.  The event will be live-streamed on Southbank Centre's Youtube channel.