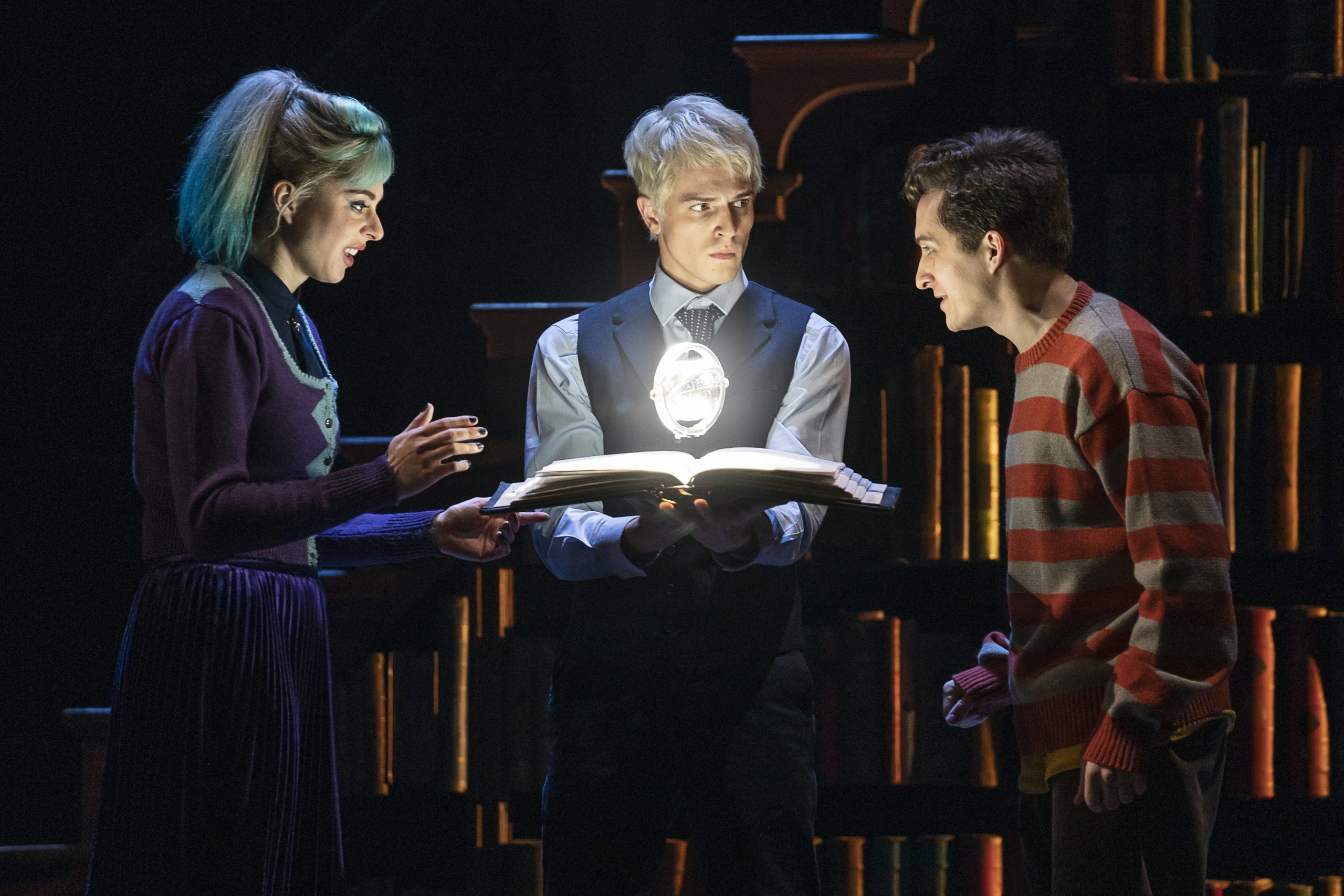 Following the successful re-openings of Melbourne and London, Harry Potter and the Cursed Child has returned triumphant to the Lyric theatre New York in its new reimagined format, while in Hamburg, Harry Potter und das verwunschene Kind celebrated its German-language two-part premiere last Sunday.
The Broadway production, which has been boldly reimagined for its big comeback, opened to great critical acclaim, with the New York Times proclaiming it 'Streamlined and still magical…this new version remains ravishingly entertaining' and Broadway News calling it 'A theatrical accomplishment of a very rare order.'  Theatremania wrote of the newly-staged, singular performance: 'The show delivers spectacularly. Jamie Harrison's illusions regularly receive showstopping applause, the kind which might make the actors jealous were it not for the fact that their performances are integral to making the magic seem real. If you suspend your disbelief just a little bit (it's not hard considering the level of artistry at work) you'll feel like a kid again, witnessing incredible wonders onstage.'
Potter fans also welcomed the one-part version, with Leaky Cauldron declaring: 'the joy and inspiration hold true.…the Cursed Child team (cast, creative, and crew) has completely given their hearts to re-mounting something still bewitching to behold. The magic feels as fresh as it did on its original opening day, April 22, 2018, and the play itself commands both stunned awe and breathless reverence from an audience of 1500+ theatergoers.'
Meanwhile in Germany, the long-awaited opening of the original version at the newly refurbished Mehr! Theatre am Großmarkt in Hamburg –  the first non-English language production of the eighth story in the world – received an equally rapturous reception. Broadway World declared:'HARRY POTTER AND THE CURSED CHILD is a modern theatrical masterpiece. The art of making theatre reinvented. It gives you shivers down your spine, laughter, and also some tears.'
The two-part original will also be reimagined as a singular performance for theatres in San Francisco, Toronto and Tokyo in 2022, with Melbourne adopting this version in May 2022.
Harry Potter and the Cursed Child is now playing in London, New York, Melbourne and Hamburg.  For further details about all productions and all the latest news go to the website here.