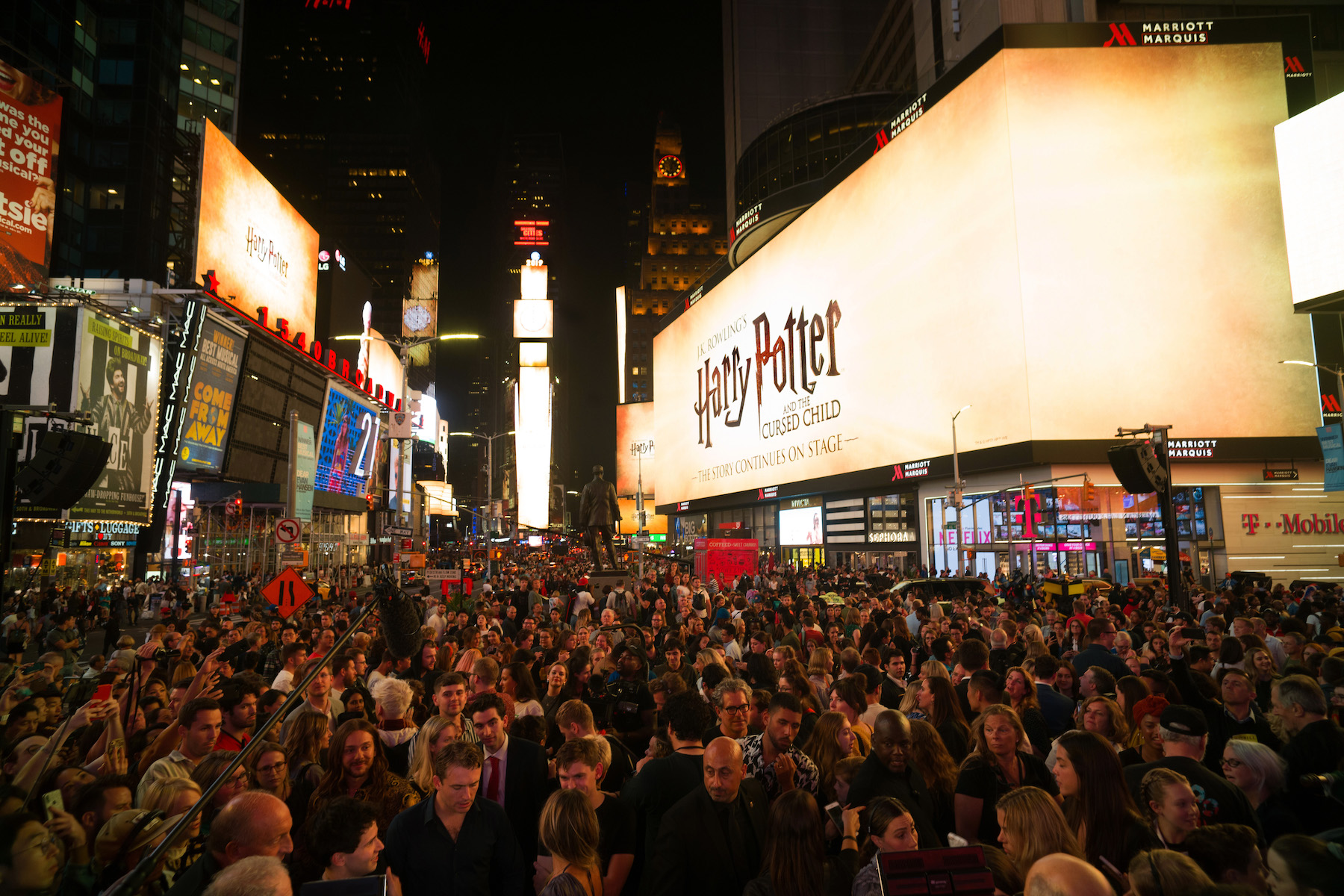 Last night Harry Potter and the Cursed Child unveiled its new creative approach with a bold Times Square billboard takeover. Passers-by and assembled fans watched in wonder as every screen in Times Square lit up in the show's colours before being engulfed in darkness, Dementors and an ominous Dark Mark…
In the new posters and front-of-theatre artwork, an adult Harry 'casts' a magnificent lightning bolt, but within the spell's glow is the looming threat of a Dark Mark. The prophetic new tagline – 'Sometimes, darkness comes from unexpected places' – was written by J.K. Rowling for the original play description and lends further intrigue to the image.
The new design celebrates Harry Potter and the Cursed Child's place as the eighth story in the canon by incorporating J.K. Rowling's name and the iconic lightning-bolt logo. This logo was originally designed by legendary Harry Potter illustrator Mary GrandPré over 23 years ago, and has continued to be used across books, films and many official Harry Potter projects all over the world since.

Visit Pottermore to find out more.