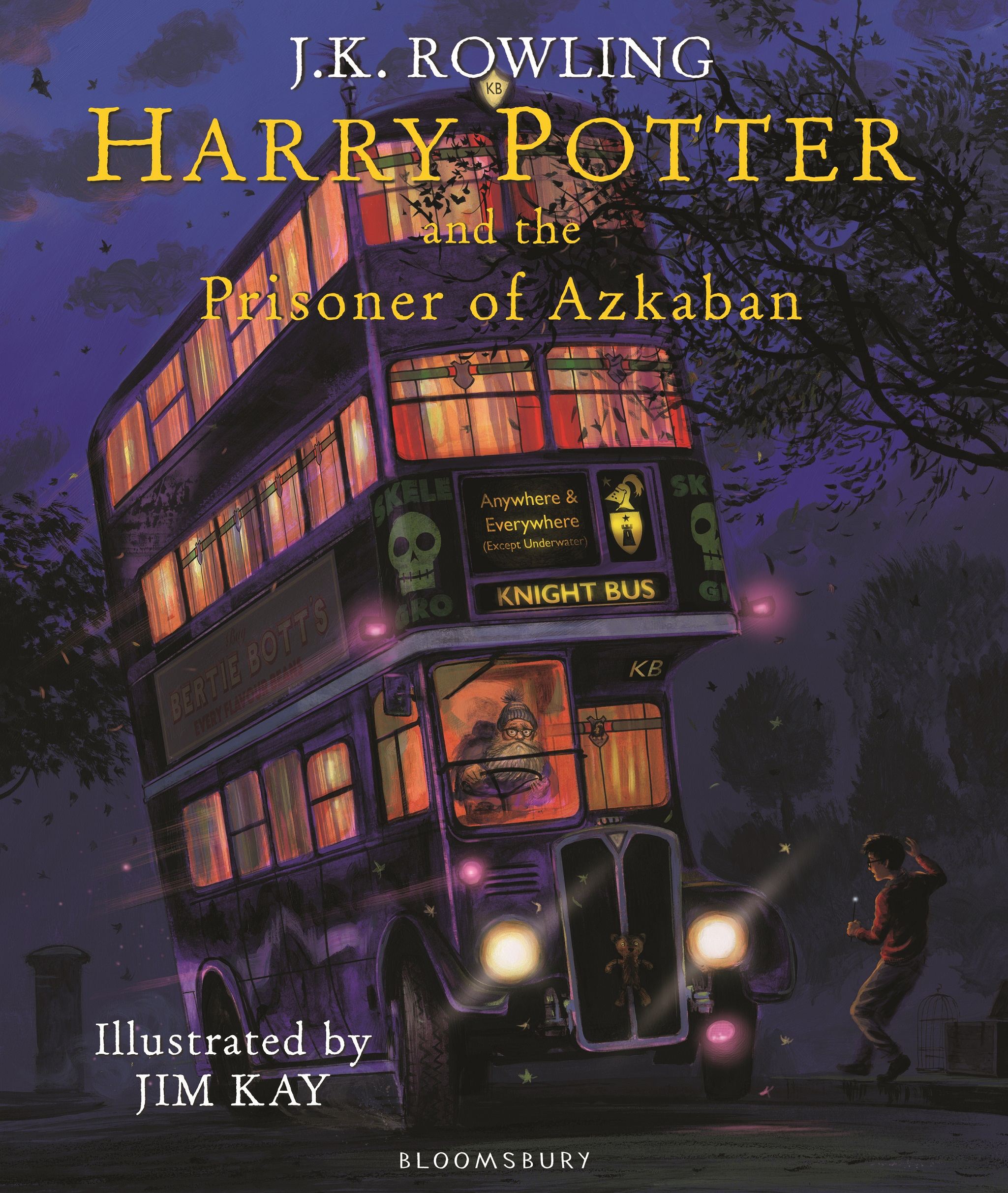 Bloomsbury and Scholastic today revealed award-winning illustrator Jim Kay's cover of the third book in the Harry Potter series.
The striking cover illustration reveals Jim's imagining of the iconic Knight Bus that whisks Harry off to Diagon Alley at the beginning of the book, in all its purple glory. And you can see more of Jim Kay's Azkaban artwork exclusively on Pottermore.com
This new illustrated hardback edition will be published in English on Tuesday 3rd October 2017.