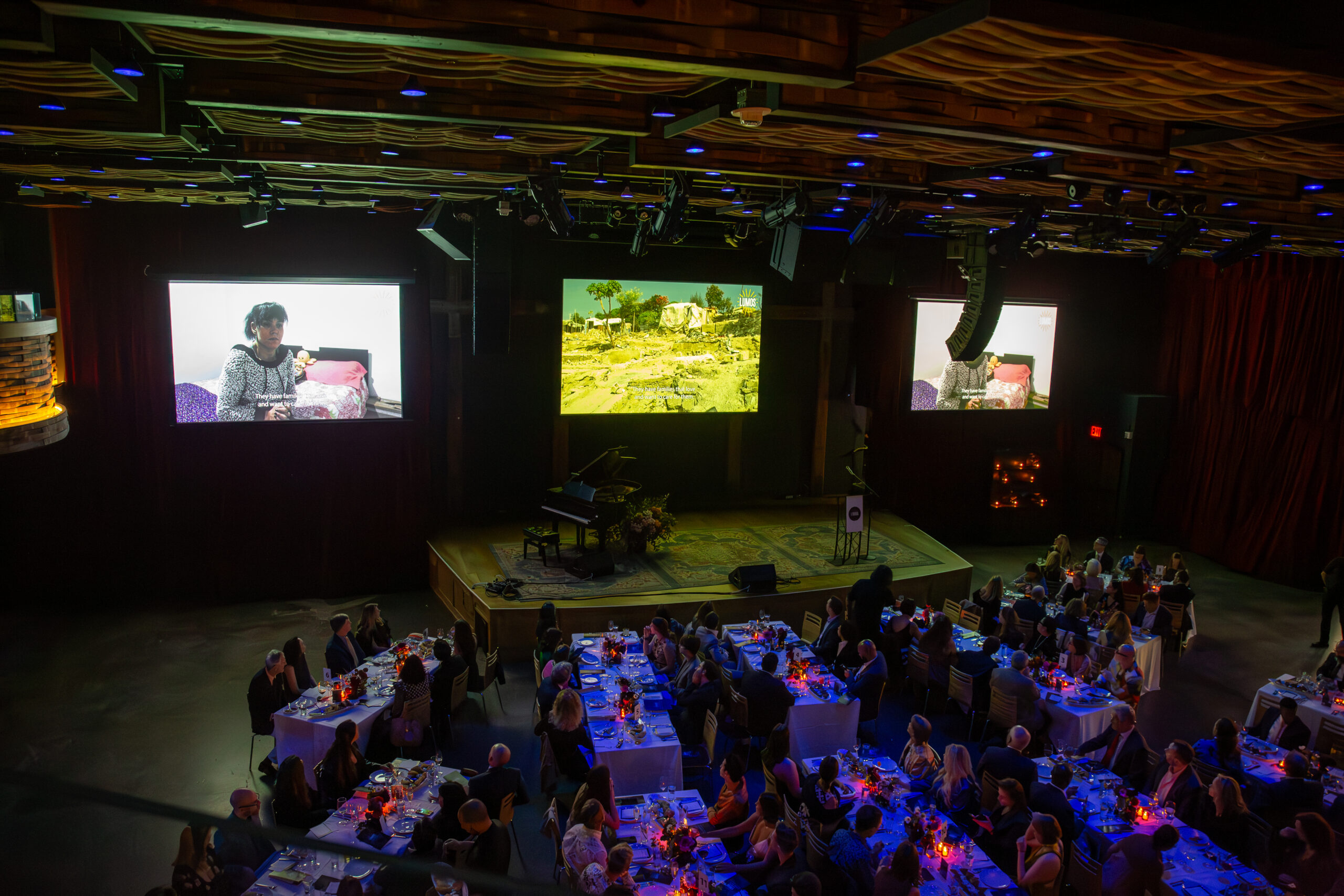 Almost 200 influential guests gathered in New York to celebrate the work of J.K. Rowling's international children's charity Lumos, with entertainment from some of the nation's top emerging talent, at the City Winery on 21st September.
On the week of the annual UN General Assembly, where President Biden urged world leaders to stand firm in their support of Ukraine, the evening felt particularly poignant with reflections on Lumos's efforts providing humanitarian aid and support for children and families in Ukraine. The event included a pre-recorded conversation between J.K. Rowling (Lumos Founder and Life President), Oksana Markarova (Ukrainian Ambassador to the United States of America) and Daria Herasymchuk (Presidential Commissioner for Children's Rights and Child Rehabilitation), and on the urgent challenges and dangers facing children and families in conflict.
J.K. Rowling said during the conversation:
"Lumos has been dealing with the rapid evacuation of institutions in Ukraine, which has meant very vulnerable children becoming even more vulnerable in the chaos and carnage of war. Lumos has done a lot, and we're happy about that, but there is clearly still so much more to do. The war is ongoing, and children are among the greatest sufferers."
The event provided a call to action for people to donate to commit resources, and thanks to Honoree Sponsors, Warner Brothers Discovery and Scholastic, 100% of funds raised will go directly to support Lumos's vital work.
For more information about the Lumos Illumination Dinner and Concert, click here.