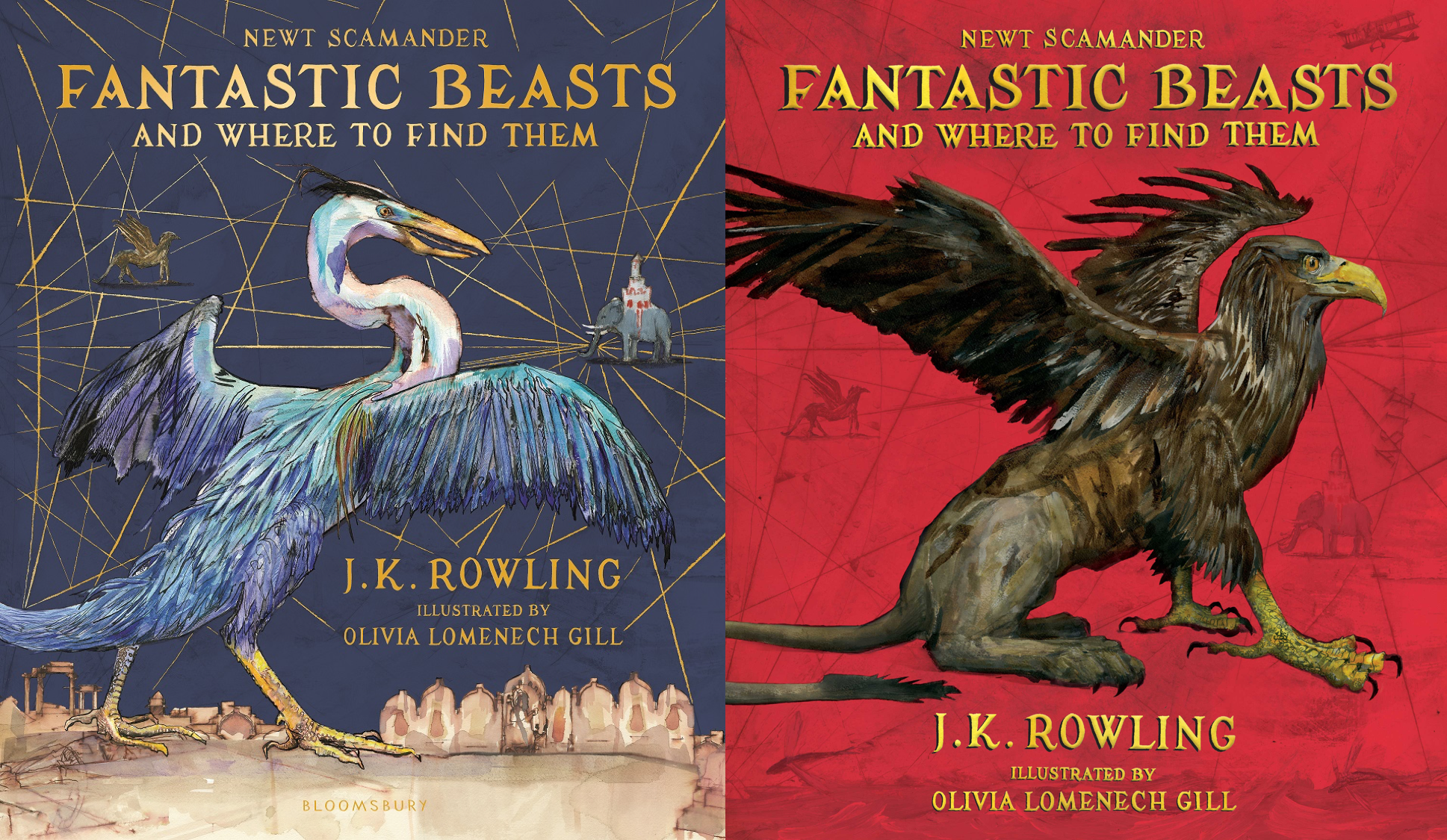 Publishers Bloomsbury and Scholastic on Monday revealed two striking covers for the fully-illustrated edition of Fantastic Beasts and Where to Find Them, which hits bookshops later this year.
Award-winning fine artist Olivia Lomenech-Gill, who has previously won the English Association Picture Book Award, has lent her skill to this new edition, which publishes on 7th November. Bloomsbury's jacket features the Occamy while a Griffin appears on Scholastic's. For more exclusive images of the beautifully illustrated beasts, head over to Pottermore.com
Proceeds from the sale of these books will go to Comic Relief and J.K. Rowling's own international children's charity Lumos, which both help some of the world's most vulnerable young people to have better lives.