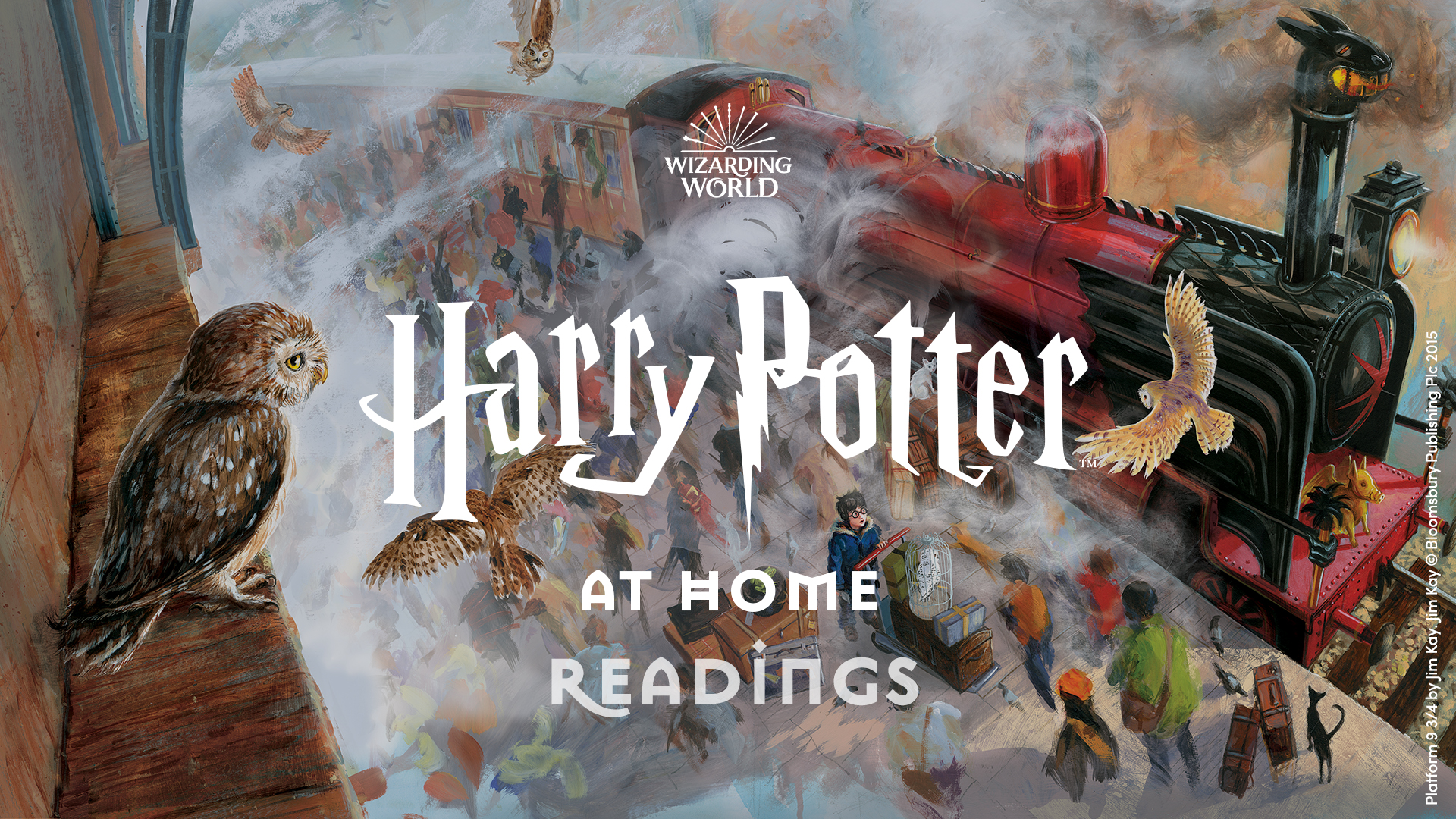 Well-known faces from the Wizarding World and beyond have lent their voices and passion for the stories they love by filming themselves reading from Harry Potter and the Philosopher's Stone (Sorcerer's Stone in the US) for families to enjoy while they are confined at home. 
Daniel Radcliffe, Stephen Fry, David Beckham, Dakota Fanning, Claudia Kim, Noma Dumezweni, and Eddie Redmayne are amongst the cast of narrators, with more surprises and special appearances to come. Each will be reading different sections of the book, with its themes of family, friendship, courage and overcoming adversity, to families around the world. 
First-up is Daniel Radcliffe, a face instantly synonymous with Harry Potter, reading Chapter One, 'The Boy Who Lived'. 
Starting today (5th May), all seventeen chapters of the book will be released between now and the middle of summer.  Videos will be posted weekly on Harry Potter At Home, the online resource of free initiatives designed to help bring the magic of Harry Potter to children, parents and carers in lockdown
An audio-only version will be streamed for free on Spotify and Spotify Kids for children.
To enjoy the latest readings click here.