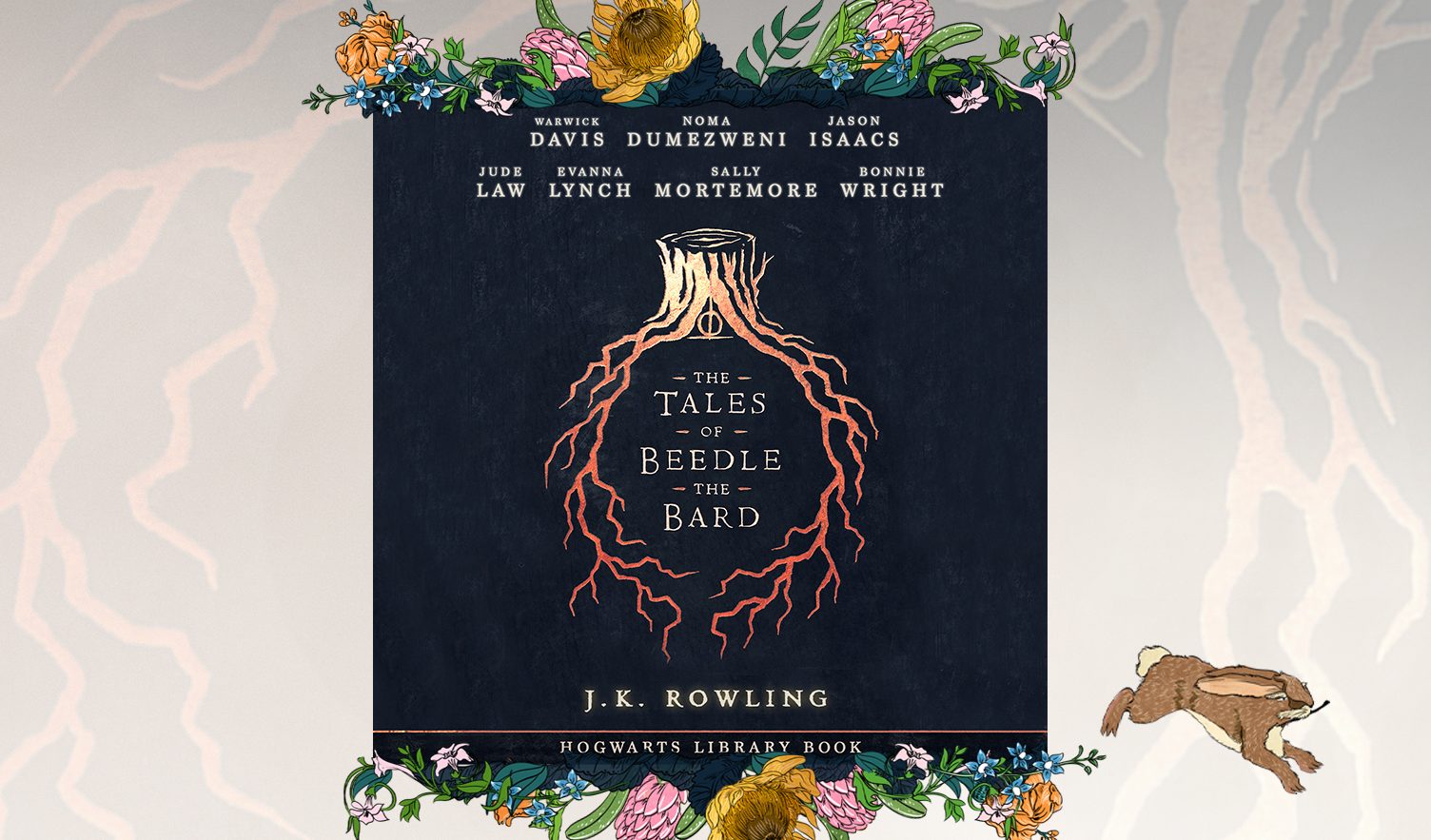 Stars from the Wizarding World including Jude Law, Warwick Davis, Noma Dumezweni, Jason Isaacs, Evanna Lynch, Sally Mortemore and Bonnie Wright have joined forces to record individual stories from J.K. Rowling's Hogwarts Library book The Tales of Beedle the Bard: the first time the book has been brought to life in audio, which is also supporting J.K. Rowling's international children's charity Lumos.
The Tales of Beedle the Bard was first referenced in Harry Potter and the Deathly Hallows as the fictional fairy tales all wizarding children grew up with. Within this collection of fables was the origin story of the Deathly Hallows, 'The Tale of the Three Brothers', which taught Harry about the three most powerful objects in the wizarding world.
These funny and captivating tales are accompanied by explanatory notes from Professor Albus Dumbledore (narrated by Jude Law). His illuminating thoughts reveal the stories to be much more than simple moral tales
The Tales of Beedle the Bard was originally handwritten and illustrated by J.K. Rowling as a limited edition of only seven copies, one of which was sold at auction in 2007 in aid of charity. Published the following year, the book has helped raised money for her international children's charity Lumos ever since.
For more information about The Tales of Beedle The Bard audio edition go to wizardingworld.com.