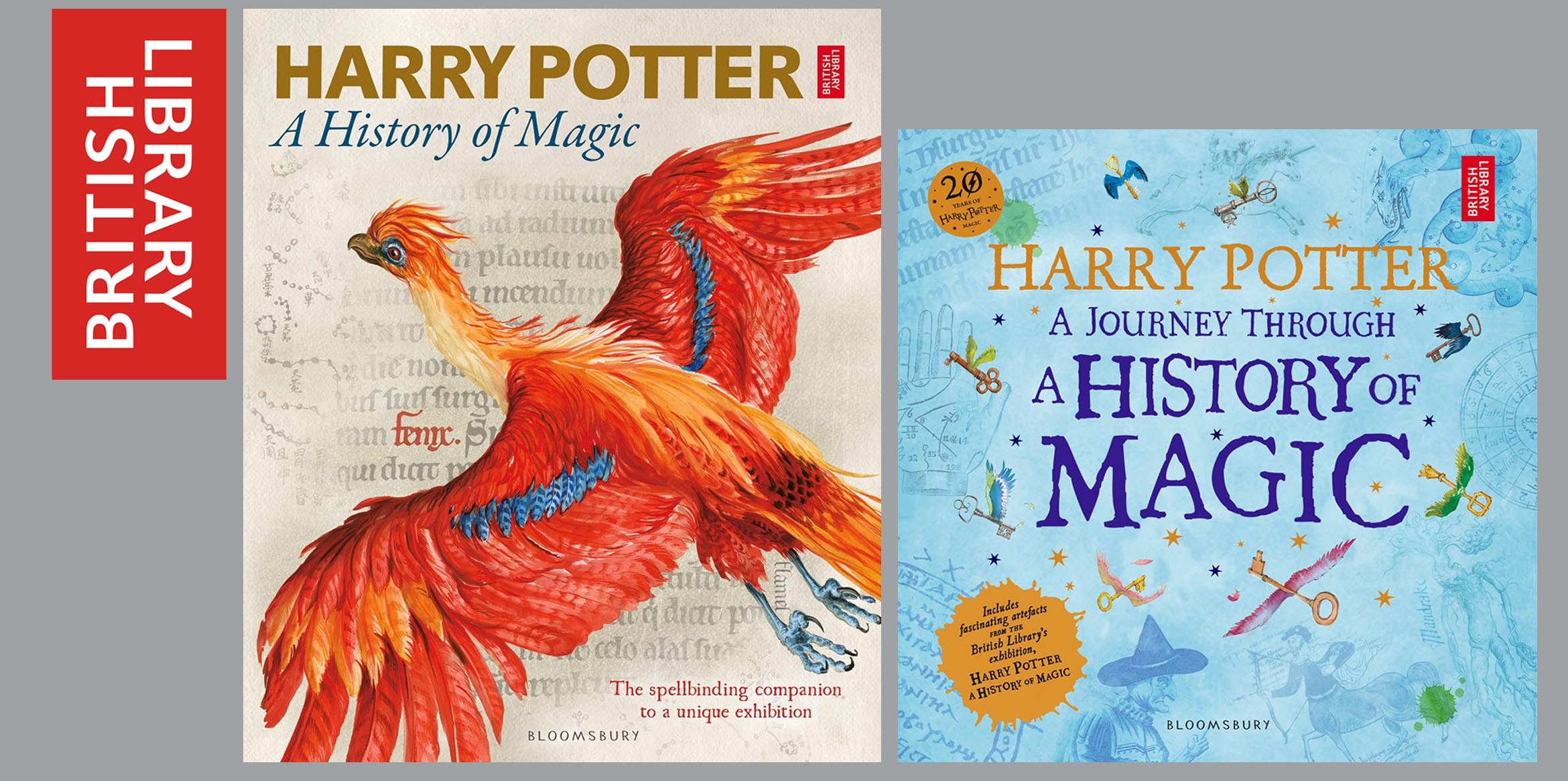 Harry Potter UK publisher, Bloomsbury and the British Library are creating two magic-filled books to accompany this autumn's exhibition Harry Potter: A History of Magic at the library in London, in celebration of the 20th anniversary of the publication of Harry Potter and the Philosopher's Stone. Both books will publish in the UK on 20th October 2017- the day that the exhibition opens its doors to visitors in London.
Harry Potter: A History of Magic will be the official book of the British Library's exhibition.
A collaboration between Bloomsbury and the brilliant curators of the British Library, the book promises to take readers on a fascinating journey through the subjects studied at Hogwarts School of Witchcraft and Wizardry – from Alchemy and Potions classes through to Herbology and Care of Magical Creatures.
Each chapter showcases a treasure trove of artefacts from the British Library and other collections around the world, beside exclusive manuscripts, sketches and illustrations from the Harry Potter archive. There's also a specially commissioned essay for each subject area by an expert, writer or cultural commentator, inspired by the contents of the exhibition including Steve Backshall, the Reverend Richard Coles, Owen Davies, Julia Eccleshare, Roger Highfield, Steve Kloves, Lucy Mangan, Anna Pavord and Tim Peake, who offer a personal perspective on their magical theme.
Readers will be able to pore over ancient spell books, amazing illuminated scrolls that reveal the secret of the Elixir of Life, vials of dragon's blood, mandrake roots, painted centaurs and a genuine witch's broomstick, in a book that shows J.K. Rowling's magical inventions alongside their cultural and historical forebears.
Another book, Harry Potter: A Journey Through a History of Magic will showcase selected items from the exhibition, aimed at a family audience. It too explores the subjects studied at Hogwarts, and will contain spellbinding facts and information behind the real history of magic, alongside activities inspired by these subjects, creating a rich and rewarding book for families to enjoy for years to come.
Pottermore, the global digital publisher of Harry Potter and J.K. Rowling's Wizarding World, will simultaneously publish eBook versions of both books. The eBook edition of Harry Potter: A History of Magic also features enhancements allowing readers to navigate the contents of the exhibits in a variety of exciting and innovative ways.