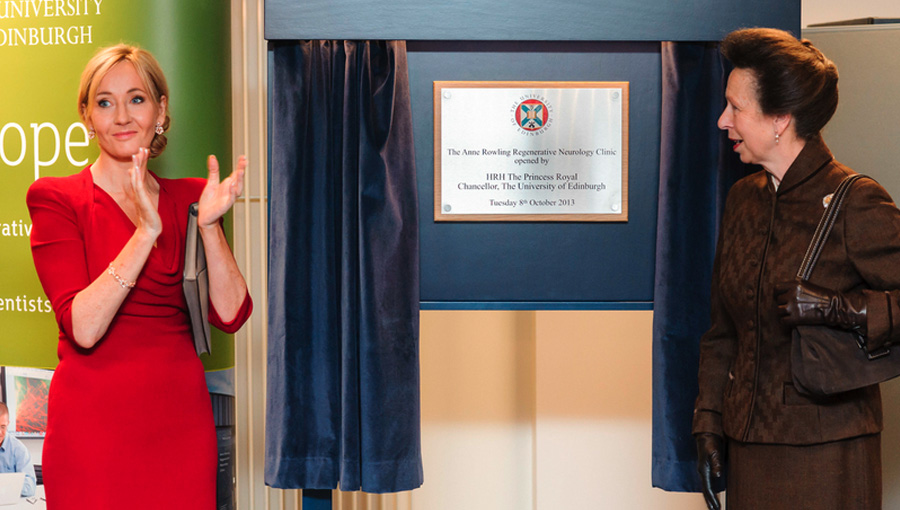 On Tuesday 8th October 2013 J.K. Rowling attended the official opening of the Anne Rowling Regenerative Neurology Clinic, at the University of Edinburgh.  The Clinic was formally opened by the University's Chancellor, HRH The Princess Royal.  Patients with multiple sclerosis and other neurological diseases are already benefitting from the research clinic, which has been operational since earlier this year.  The Clinic was founded following a substantial donation by J.K. Rowling, and is named in honour of her mother, Anne Rowling, who died of multiple sclerosis aged 45.
J.K. Rowling said in a statement:
"I am moved and elated to see the Anne Rowling Clinic formally opened today by HRH The Princess Royal. Having observed the plans for the Clinic develop and expand to fulfil the needs of patients, clinicians and researchers, I am now very proud to see the building finished and operating as the beating heart of this centre for excellence. Thank you to everyone who has been involved in its creation and operation."
To find our more about the clinic, visit the website.