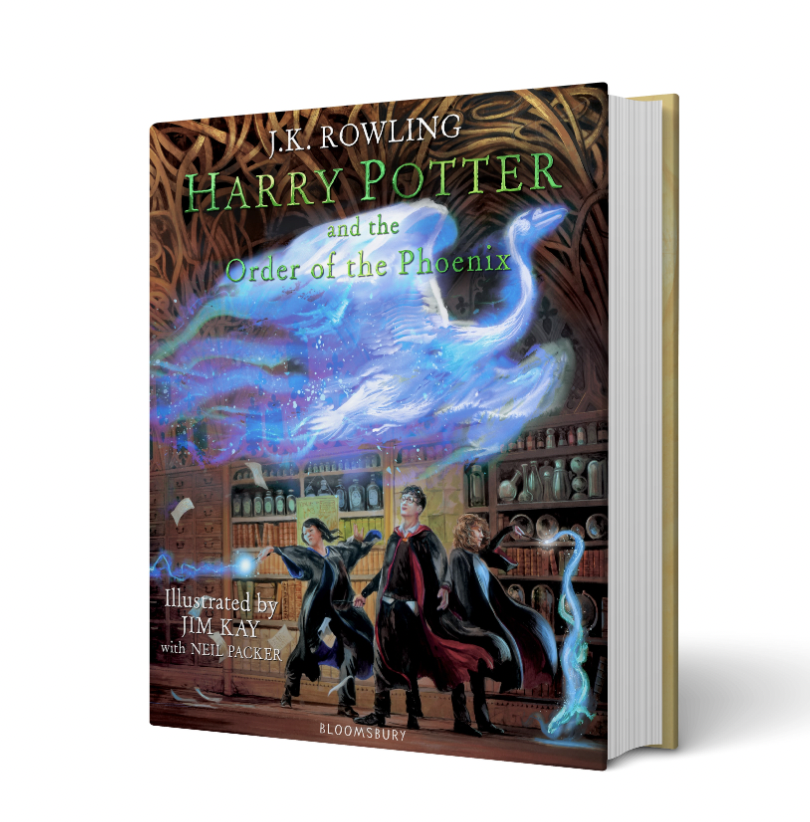 Harry Potter's fifth year at Hogwarts featuring magical locations, iconic story moments and favourite characters, including Tonks and Luna Lovegood are brought to life by award winning illustrators Jim Kay and Neil Packer.
The illustrated edition of Harry Potter and the Order of the Phoenix has been nearly two years in the making.  As the project unfolded, Jim Kay decided it was time to bring in guest collaborator and dear friend, Neil Packer, to help bring a new dimension to the story.  The book is now available via Bloomsbury in the UK, and Scholastic in the US.
This latest edition in the series will be the last to be illustrated by Jim Kay.  After nearly ten years of extraordinary commitment and five spellbinding books, Jim is ready to pass the illustration baton on to future creative collaborators.