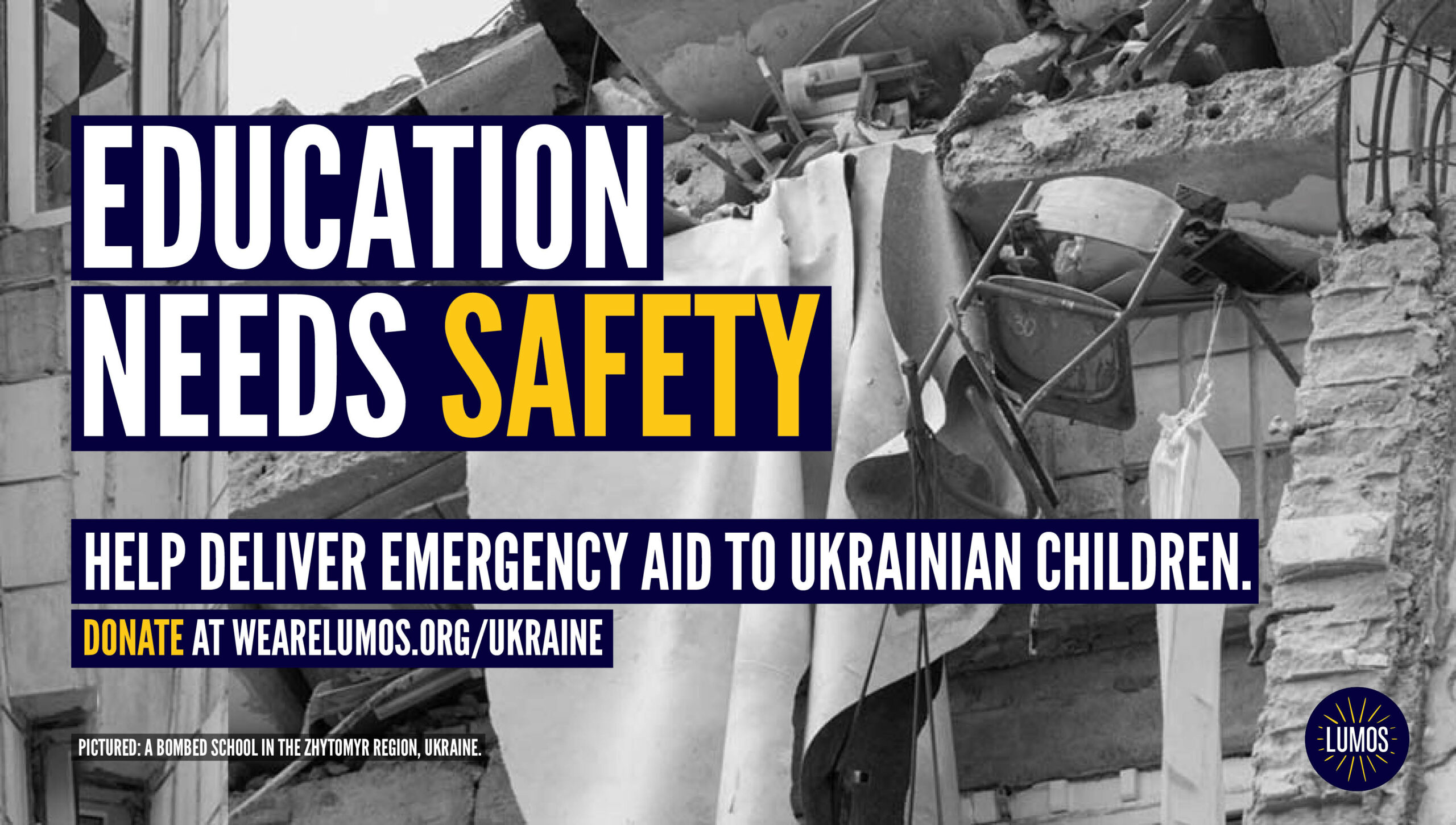 For children in Ukraine, the future continues to be  uncertain, and the present is terrifying. The war has meant that children have been forced to grow up too quickly and be exposed to experiences no child should have to suffer. Many won't be returning to school this year. Almost two out of three children have been displaced by the war. Schools have been bombed, classmates are now scattered across Ukraine and abroad, and many children face daunting language barriers to learning as they find themselves in new countries and try to adapt to a new way of life. For all Ukrainian children, life as they knew it has changed.
Lumos, the children's charity J.K. Rowling founded fifteen years ago, is launching a new fundraising appeal to help the children and families of Ukraine, six months on from the start of the war. With the help of generous supporters, Lumos is working to reach as many families as possible and to provide them with the emergency support they need, including:
Food, medicine and hygiene items such as soap and toothpaste
Educational resources to support children with their learning
Psychological support for children, parents and other caregivers.
Above all, Lumos is helping families to stay together, even as their lives are turned upside down.
Lumos has been working in Ukraine since 2013 to help transform the care system. Before the war, around 100,000 children lived in the country's orphanages and other institutions – despite the fact that over 80% of them have parents who want to care for them.[1]
This is a statistic that often shocks people. But the leading causes of family separation are conflict and poverty, and this war risks unravelling the work that Lumos and others have done to ensure that children can grow up where they belong – at home, with their families. Thousands of families are being cast into poverty, and every day unaccompanied children arrive at Ukraine's borders seeking safety. Other children, including those with disabilities, remain trapped in the country's orphanages, facing severe neglect because there are not enough people or resources to care for them. All these children are extremely vulnerable, and in desperate need of support.
Most families who've fled Ukraine or relocated within the country have been able to bring only a few belongings with them. Many hope that their stay will be short, that they will soon be able to return home. Few are prepared for the grim reality of the harsh winter that looms ahead.
We must not forget the children of Ukraine, who are facing the most horrendous of circumstances. They need our help more than ever.
If you are able to donate to Lumos' Emergency Ukraine appeal, you can find out more here.
[1] https://www.wearelumos.org/resources/building-rights-based-child-protection-system-ukraine-free-institutions/