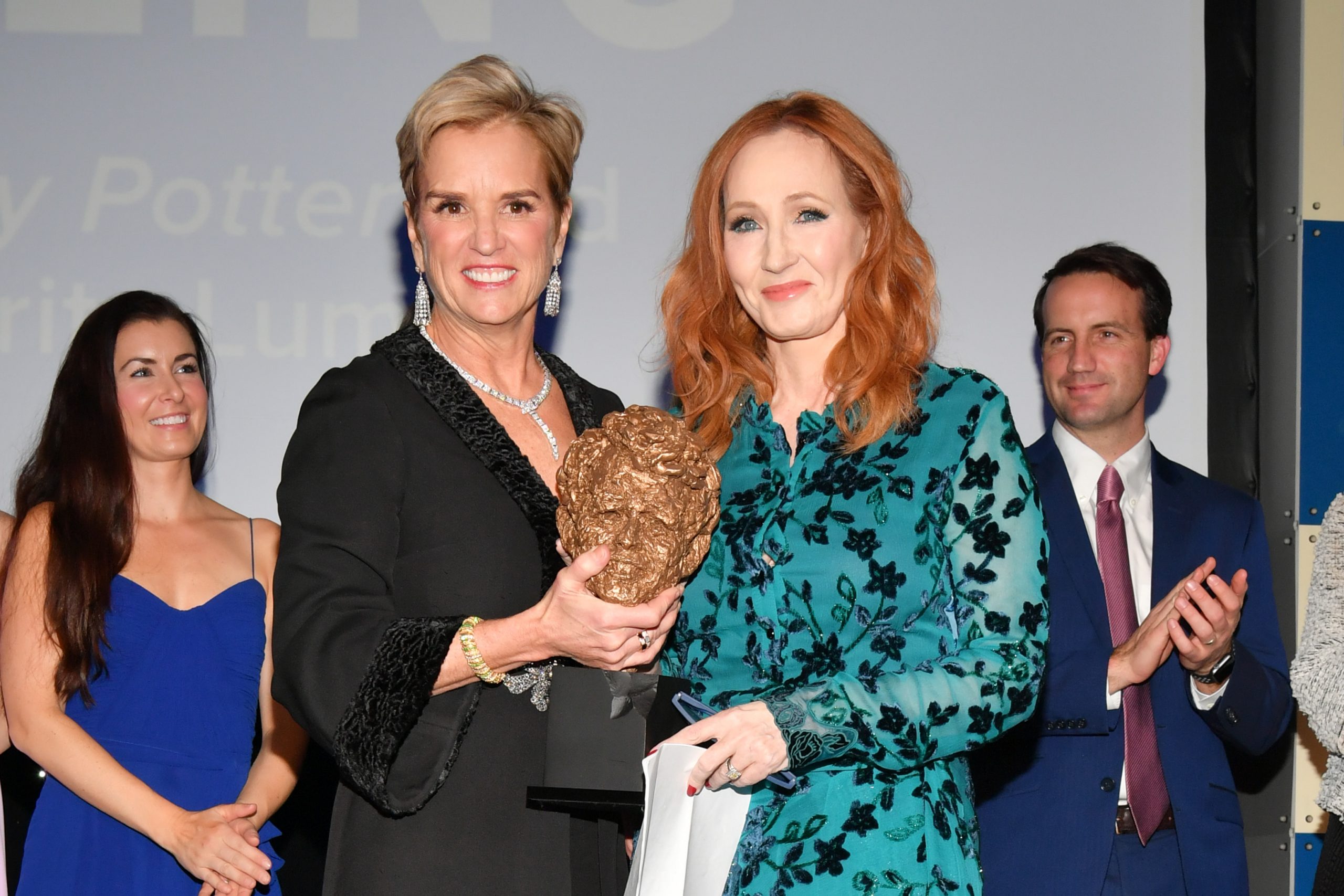 Last night, in New York City, J.K. Rowling was honoured with a Ripple of Hope Award from Robert F Kennedy Human Rights. The distinguished award celebrates leaders in their field who demonstrate commitment to social change and reflect Robert Kennedy's passion for equality, justice, basic human rights, and his belief that each of us can make a difference.  
She was one of four honorees this year, who also included Speaker of the House of Representatives Nancy Pelosi. Previous recipients of the Ripple of Hope Award include Barack Obama, Archbishop Desmond Tutu, Bono, Hillary Rodham Clinton, George Clooney, and Harry Belafonte.
In her acceptance speech J.K. Rowling said: "Robert Kennedy embodied everything I most admire in a human being. He was morally and physically courageous – and I believe, as Churchill did, that courage is foremost among virtues, because it secures all the others."
She went on to say, "He was a man of both empathy and action. He helped bring about real change and he continues to inspire people way beyond the country of his birth. I'm not sure we can ask much more of any politician, or indeed, human being."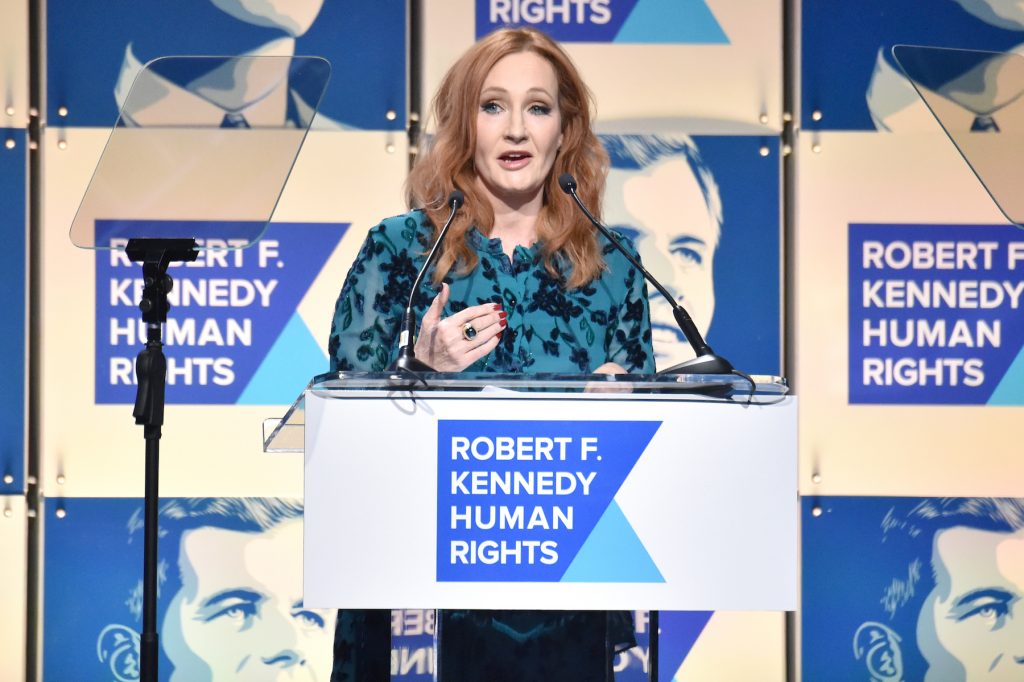 "I count this one of the highest honours I've ever been given," said Rowling on receiving the award from Robert's daughter Kerry Kennedy.  J.K. Rowling chose the first name of her crime writing nom-de-plume, Robert Galbraith, in honour of her hero.
J.K. Rowling giving her acceptance remarks, and further information about the Ripple of Hope Awards can be found here: https://rfkhumanrights.org/awards/ripple-of-hope-award