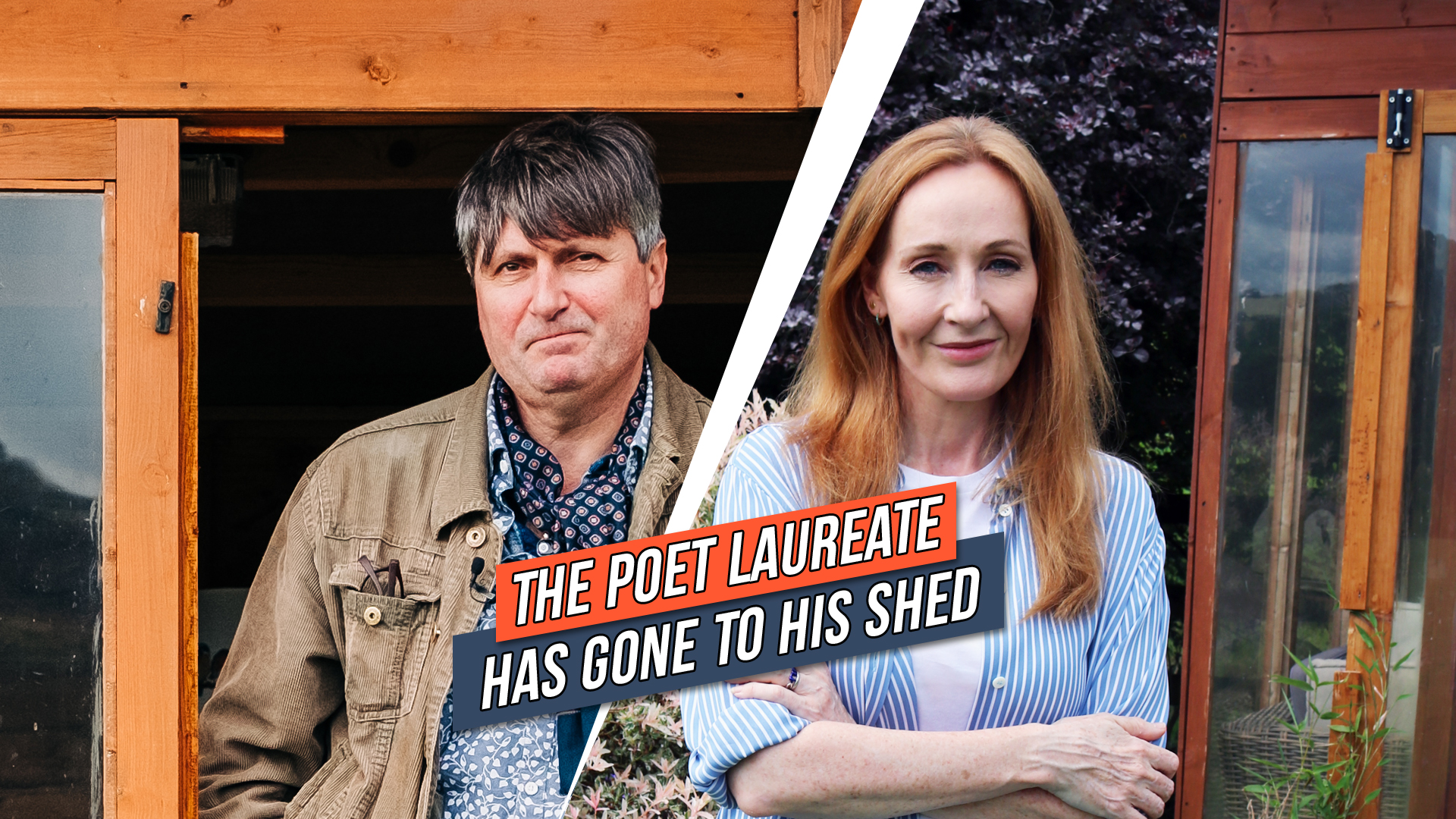 J.K. Rowling will join Simon Armitage on his BBC Radio 4 programme, The Poet Laureate Has Gone to His Shed on Saturday 24th July at 7.15pm.
In the shed, J.K. Rowling discusses the joys and the pains of writing with fellow author Simon Armitage, explaining how she picked up a pen to start again after the huge success of the Harry Potter series.
She also brings a very special 'show and tell' into the shed, giving Simon the chance to dip into her very first notebooks, never before shown publicly, in which she jotted down early ideas for the first Potter book, including the names of the pupils in Harry's class.